[Available as a Style65 type set-some products excluded]
Until June 30th, you can purchase a body set according to the quantity of heads.
If you want to purchase the head and body together, please select the body from the options.

However, the body is newly made upon order. Color differences may exist due to the time difference between the head and the body, and the delivery time may take 4 ~ 5 weeks more. When ordering, please keep this in mind.
Sales period: From the time of notification to June 30
* Due to limited quantity, it may be sold out early.
Guy Body Ⅱ (65)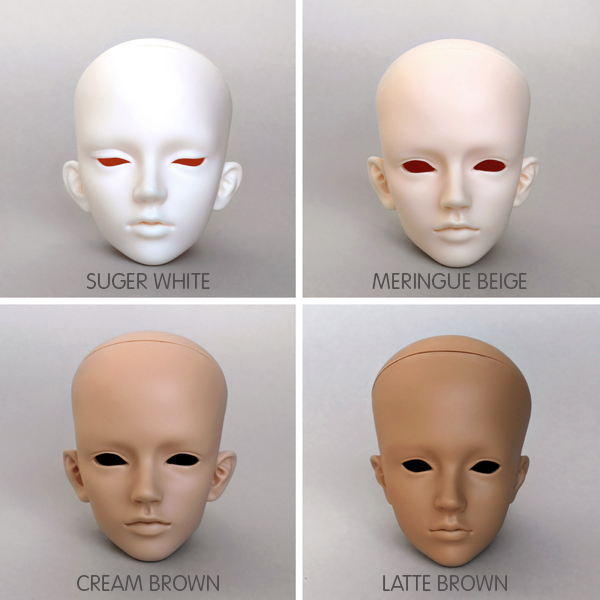 - Cynical Ryu head, Guarantee card, Doll Cushion, Doll Box.
(Face-up, Outfit, Wig, Eyes and Shoes not included)

- Skin Color : Latte Brown Skin(+ $40)




- Wig Size : 8~9 inch
- Shoes Size : MS-Style Size
- Eye Size : 14mm



- For this product, Layaway is possible.
 


- Before order, please check FAQ or contact us for your inquiries.

- Head and body are assembled before shipping.

- Eyes are not fixed in the head to prevent from damage during shipping.
Please set eyes in your favorite direction by using the putty included.

- The makeup of this product can not be ordered.

- All the Migidoll dolls are handwork. (except for Migidoll Guy body)
Due to the characteristics of handwork, there will be a little asymmetry.
Therefore, please give careful consideration to order.

- We can not accept A/S or refund about possible phenomena in resin manufacturing process.
* Gate clearance marks appearing in the finishing process.
* Minimal bubbles and scratches, fine dust except head face.
* Slight color difference between body parts, color difference of additional order parts and main body.
* Additional ester trace for removal of residual release agent.
* Minute bubbles and urethane stains on tanning colors and special skins, ester marks for gate removal.

- Delivery speed : around 7 ~ 8 weeks after payment
It can be advanced or delayed by operation, natural disaster, abnormal supply of products & etc., please kindly understand.

- The skin color can be vary depending on your monitor setting.