This product is a heat-resisting wig. Heat-resisting wigs are able to be styled with a hair dryer.
The fiber is softer and finer feeling than normal fiber, and gives fine quality looking.


■ Size : Style65 size (8~9inch)


■ Color

Sample Color : Honey Brown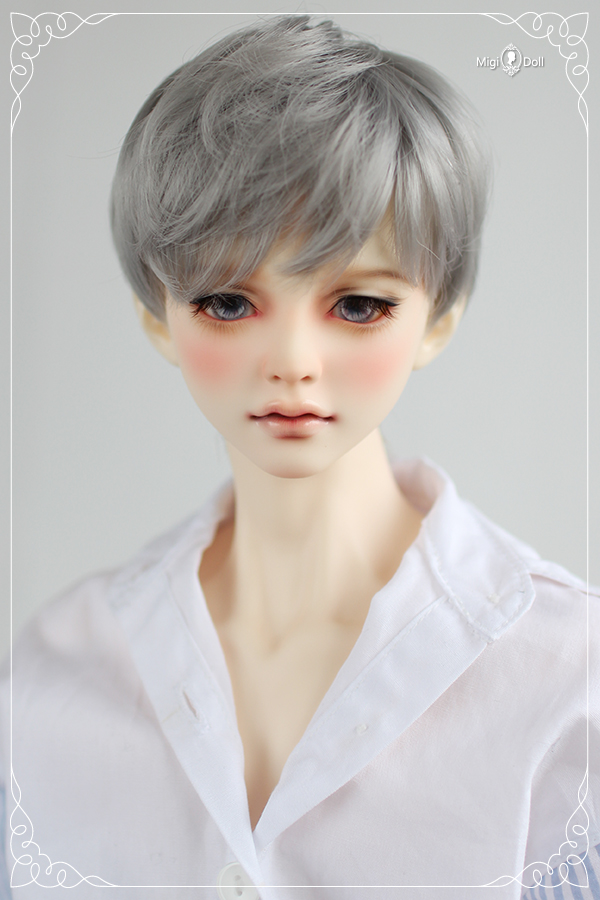 - Color : Lovely Blond / Milk Tea / Honey Borwn / Angel Grey / Pink
- For this product,
Layaway
is possible.




- Sample Doll : Style type [Enzo] (Normal skin)
- The Wig color can be vary depending on your monitor setting.
- 原糸の色はモニターの環境によって異なることがあります。
- Angel Gray (Lt) was produced in a brighter color with the addition of white to the existing Angel Gray, but there is no significant difference from the existing color.
We did not produce a separate color chart because it will be integrated into one after the inventory is exhausted.
- エンジェルグレー(Lt)は既存のエンジェルグレーにホワイトが追加され、より明るい色に製作されましたが、既存のカラーと大きな差はありません。
在庫切れ後に一つに統合される予定なので、別途のカラー表は製作しておりません。

-
Shipping Date
: within 1~2
weeks
after payment is confirmed.