** New Love26 type [Petit Trianon - Yeon]
Introducing the newly launched Love 26 type [Petit Trianon - Yeon] from Migidoll.
Yeon is a shy child who lives like a princess in my own castle.
People can't easily approach her by her arrogant image, so she doesn't have a true friend yet.
She looks gorgeous outwardly but lives in her own loneliness.
She is so afraid of strangers and could not escape from her own safe world, but now decided to take courage and reveal herself.
Hope your interest to this child who is now taking a step forward in the world.
-Precautions -
This love child is a doll produced by special plan, therefore you can order only from March 23 th ~ Apr 6 th on the site,
and will be sold only offline until there is a separate notice in the future.
You can choose "1st [Migidoll X Enchanted Doll] Special Eye" as an option from this option at a discount of 20% (the eyeballs are updated separately).
Makeup, default costume, and wig are optional. (The default eyeballs are provided as standard.)
Only one set of costumes and wigs were made for promotional purposes. (It can be sold at an offline event later.)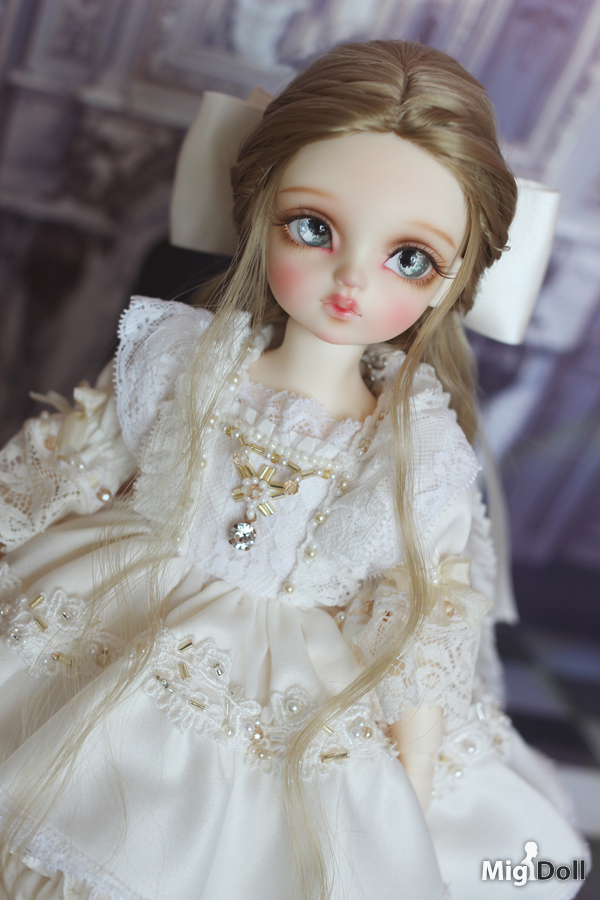 1st [Migidoll X Enchanted Doll

] Special eyes





BoyDefault Outfit



Girl Default Outfit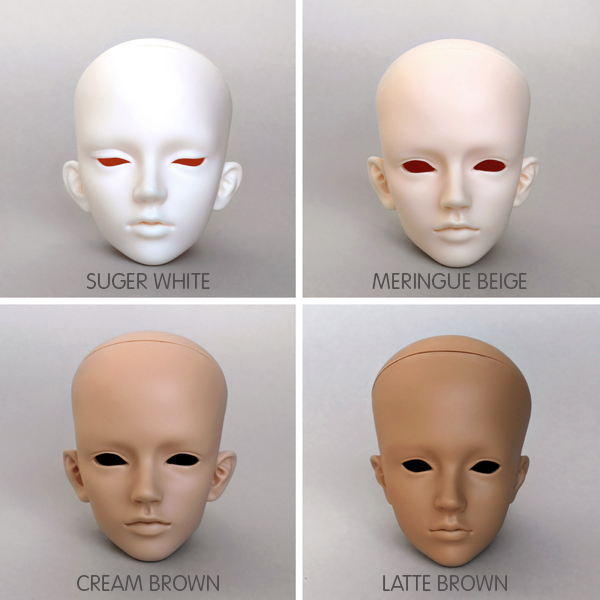 - Yeon head + Love type Girl or Boy Body, Default Eye(Glass eye), Guarantee card, Doll Cushion, Doll Box.
(Face-up, Outfit, Wig and Shoes not included)



- Makeup : (+ $45)
- Body : Girl Body / Boy Body
- Skin Color : Normal Skin / White Skin
- Default Wig : MH-Love-010(Color Random), MH-Love-014(Color Random), MH-Love26-016(Color Random), MH-Love-027(Color Random), MH-Love-036(Color Random), MH-Love26-027-A(Color Random) - (+ $20)
- 1st [Migidoll X Enchanted Doll] Special eyes : (+$52)
- Default Outfit : Girl Default Outfit(+ $40) / Boy Default Outfit(+ $40)



- Wig Size : Custom wig (6~7 inch)
- Shoes Size : Mary Janes Flat (MS-Love26-014) - White
- Eye Size : 1st [Migidoll X Enchanted Doll] Special eyes 14mm
- Dress : by Le-miel



- For this product, Layaway is possible.
 


- Before order, please check FAQ or contact us for your inquiries.

- Head and body are assembled before shipping.

- Eyes are not fixed in the head to prevent from damage during shipping.
Please set eyes in your favorite direction by using the putty included.
- Eyes are made in China, and not same as a picture.
Please link below for checking the default eyes of Migidoll.
And Chinese eyes can be different slightly for overall quality like as iris line, curvature & etc., please understand.

- Migidoll's make-up is manufactured by outsourcing.
And the production is started after copy, it will take 2 ~ 3 weeks additionally if you add a make-up.
- As a make-up is handmade, it is not same as a picture perfectly.
Therefore, please note this handwork can make a little difference on the depth of color, the color sense, lines & etc.,
and can be viewed differently according to one's monitor & light.

- All the Migidoll dolls are handwork. (except for Migidoll Guy body)
Due to the characteristics of handwork, there will be a little asymmetry.
Therefore, please give careful consideration to order.

- We can not accept A/S or refund about possible phenomena in resin manufacturing process.
* Gate clearance marks appearing in the finishing process.
* Minimal bubbles and scratches, fine dust except head face.
* Slight color difference between body parts, color difference of additional order parts and main body.
* Additional ester trace for removal of residual release agent.
* Minute bubbles and urethane stains on tanning colors and special skins, ester marks for gate removal.

- Delivery speed : around 7 ~ 8 weeks after payment (around 8 ~ 9 weeks for make-up)
It can be advanced or delayed by operation, natural disaster, abnormal supply of products & etc., please kindly understand.

- The skin color can be vary depending on your monitor setting.