Style65 Ryeong & Mu & Yujin Limited_"My sweet schoolboys."
Launch Style65 type Ryoeng & Mu & Yujin from the Migidoll. And we prepared two kinds of school uniform, long padding coat and limited makeup together.
Both make-up and costume are limited items and will be sold for about a month from January 28 to February 25.
Dolls and costumes are available separately, and if you purchase them as a full set of dolls, a "name tag" with the doll you ordered is enclosed.
Sales Item: Style65 - Ryeong, Mu, Yujin / Head and Body Set available.
Option - Limited make-up / Mirror Lake Eyes / Classic school uniform or Retro school uniform or Long padding coat
Sales period: From 28 January (at 2 p.m) to February 25 (at 6 p.m.) _ by Korean Time
Exclusive: Customers who have selected all of the options will be given a "name tag".
Thank you for your interesting.


<Make-up>



<Outfit / Classic School Uniform_Beige>



<Outfit / Classic School Uniform_Gray>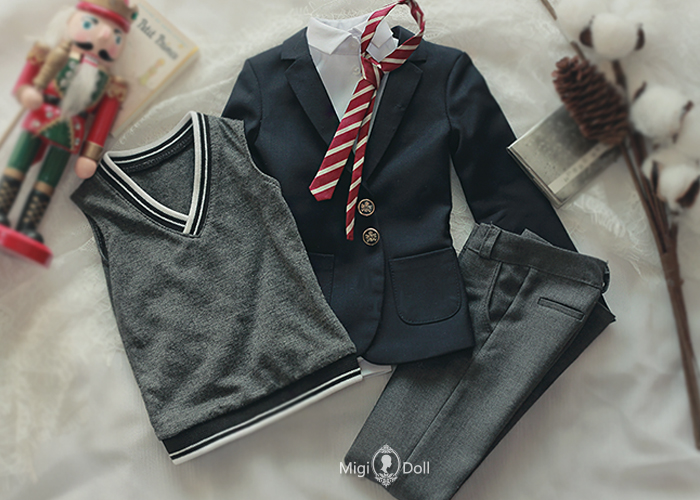 <Outfit / Retro School Uniform>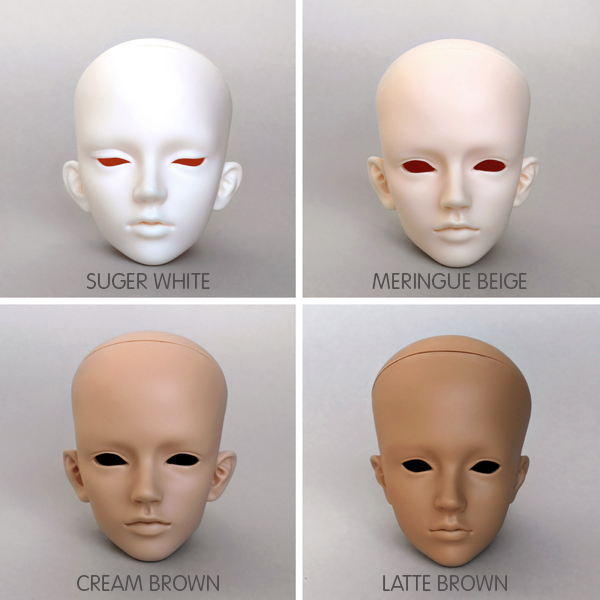 Product configuration
- Ryeong head + Guy BodyⅡ (65), Guarantee card, Doll Cushion, Doll Box.
- Please select Make-up, Outfit, Eyes from option. Wig and Shoes not included.
- For customers who buy a full set, we'll give there a "name tag" engraved with the name of the doll you bought.
Options
- Makeup : (+ $100)
- Skin Color : Normal Skin / White Skin / Suntan Skin(+ $80)
- Outfit : Long padding coat(+$85) / Classical school uniform(+$140) / Retro school uniform(+$160)
*When selecting a class school look, request the color of the pants you want in the order request box. Otherwise, it will be sent randomly.
- Mirror Lake Eye 14mm: Gold Beige(+ $55) / Berry Sapphire(+ $55) / Blue Grape(+ $55) / Burgundy Blue(+ $55) / Cherry Red(+ $65)
Product information
- Wig : Custom wig ( 8~9 inch )
- Shoes : Buckle Ankle Boots (MS-Style65-038) #Black
- Eye : Mirror lake eyes 16mm "goods due for sale"
- Outfit : by Sadol
- Makeup : by pavel (Limited Makeup)
Layaway
- For this product, Layaway is possible.
Precautions for Purchase
- Head and body are assembled before shipping.
- Eyes are not fixed in the head to prevent from damage during shipping.
Please set eyes in your favorite direction by using the putty included.
- The skin color can be vary depending on your monitor setting.
Delivery period
- It takes about 7 to 8 weeks to ship after deposit.
- Sometimes due to a schedule of operations, it may be delivered sooner or later. Please understand this.
- All goods are delivered via EMS courier for safe and fast delivery.